Back to Events
Tim Davenport Memorial Scholarship
Tim Davenport Memorial Scholarship
Thursday, January 20, 2022
Event Details
About the Tim Davenport Memorial Scholarship
Presented by The Connecticut Heating & Cooling Contractors Association
In an annual conference, the Connecticut Heating & Cooling Contractors Association (CHCC) and its sponsors will award five scholarship applicants an opportunity to compete in a hands on zone panel competition. Applicant must be a junior student enrolled at one of the eleven Connecticut Technical High Schools with an HVAC program.
The top finishing student will be awarded a $1,000 Scholarship. In addition, there will be auxillary prizes awarded to the five finalists.
The mission of the CHCC is to strengthen and further trade relations, attract, educate and train necessary manpower, represent members at all levels of Government and review and establish quality standards and procedure.
This scholarship is designed to enhance the educational and workforce opportunities available to the students of Connecticut while providing incentive to stay in the trade.
In 2010, the CHCC announced the official change in name of the scholarship, in honor of industry leader and lifetime member Timothy G. Davenport, The Tim Davenport Memorial Scholarship presented by The Connecticut Heating & Cooling Contractors Association.
Tim Davenport was one of the three founding partners of SASCO and CASCO. System Aire Supply Company was established in 1980 and Control Aire Supply Company followed in 1985. Tim entered the wholesale business in 1973; he was a charter member of the Connecticut Heating & Cooling Contractors Association in 1972 and a staunch supporter throughout his life. Tim served on the CHCC Board of Directors and as Education Committee, Chairman. He was an avid supporter of the Connecticut Technical High School System and a dedicated advocate for Education in the HVAC Field. Tim went above and beyond to assist apprentices and techs to advance and excel in the trade – he pushed contractors to subscribe to a higher standard of doing business and continually pushed to raise the bar for the industry.
In 2010 the industry buried this remarkable leader, devoted advocate, great friend. The CHCC will continue the celebration of Tim's life as the association continues to advance and advocate for the betterment and growth of the industry as well as for education within the trade.
Wishing each of you a successful junior year and looking forward to your achievements as, you are the future of the industry.
APPLICATION DEADLINE - DECEMBER 15, 2021
For More Information: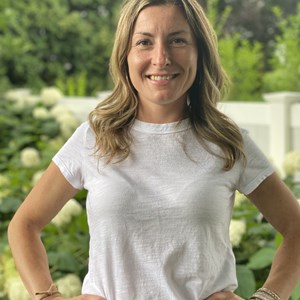 Jennifer Jennings
Application deadline is December 15, 2021 11:59PM – Late applications will not be accepted.
Once application form is completed online be sure you have sent any required documentation
(1) Letter of recommendation from a past employer or teacher/ instructor,
(2) Transcript from Guidance,
(3) Essay: Please submit with this application a one to two page essay explaining the following: (1) What are your current goals? (2) What are your future goals/plans? (3) What interests you most about the HVAC industry? (4) Describe how this scholarship will assist you in meeting your career/education goals.
If you have questions, please contact CHCC Executive Director Jennifer Jennings, jjennings@chcca.net or the Education Committee at education@chcca.net.
The CHCC does not discriminate on the basis of race, religion, national origin, sex or disability.
ALL SCHOLARSHIPS MUST BE SENT TO CHCC VIA EMAIL:
education@chcca.net with SCHOLARSHIP APPLICANT - FIRST & LAST NAME typed in the subject line of the email.
(TO CONFIRM RECEIPT OF YOUR SCHOLARSHIP YOU WILL RECEIVE A RESPONSE WITHIN 24 HOURS, IF YOU DO NOT RECEIVE A RESPONSE, IT WAS NOT RECEIVED).