Back to Events
CT's Largest HVAC/R & Plumbing Conference 2020
CT's Largest HVAC/R & Plumbing Trade Show
Tuesday, September 29, 2020
Event Details
WOW!! We could not have picked a better year to have made the event changes below last fall... CHCC's HVAC/R & Plumbing Trade Show & HVAC Golf Classic will go on with all social distancing measures in place. Tunxis Country Club is the Largest Golf Complex in New England, we will have two 18 hole courses and an open, air filled pavilion to host the show. All booths will be setup 6 feet apart with one way isles. In an effort to stay within social distancing guidelines, we will have two shotguns (one at 9:30AM and one at 11AM). This will allow both groups of golfers an opportunity to register and walk the show floor.
IT'S BEEN A LONG HOT SUMMER! COVID-19 IAQ DEMAND TO SAFE BUILDING VENTILATION SALES TO TRIPLE DIGIT SUMMER HEAT! IT'S TIME TO LEARN, NETWORK & PLAY!
ABOUT THE CHCC TRADE SHOW - New Format - New Venue 2020!
The CHCC Trade Show, a heating, ventilation and air conditioning show, has grown into the largest HVAC/R & Plumbing show in Connecticut. The 2020 Show will be on Tuesday, September 29th at an all new venue and format... they say the only constant in life is change... and we are excited to roll out this info packed show! New time of year... CT's Shoulder Season... Post A/C & Pre Heat! After much input, survey review and committee consideration, the CHCC Trade Show and Golf Committees have decided to join forces and merge our two sell out events to be held at New England's Largest Golf Complex.
This is the only conference of its kind in Connecticut, an experience dedicated to the Connecticut HVAC/R & Plumbing Industry.
Our new venue, Tunxis Country Club, 2 beautiful venues in one; features the largest facilities for golf outings in New England, sure to provide a unique experience for attendees in a picturesque location.
The day kicks off with a product showcase featuring Connecticut's leading HVAC/R & Plumbing Industry Vendors. Show Doors open 8AM - 11PM.
The annual golf classic will tee off at 9:30 and 11:00 alongside the Farmington River at Tunxis Country Club's 45 hole course. Register now; this will sell out!
Tentative Schedule
Monday, Sept. 28
3:00pm - 6:30pm: Exhibitor Setup
Tuesday, Sept. 29
6:00am - 7:30am: Exhibitor Setup
8:00am - 11:00am: Trade Show
9:30am: First HVAC Golf Classic Shotgun
11:00am: Second HVAC Golf Classic Shotgun
BREAKFAST & BLOODY MARYS UNDER THE PAVILLION AT 8AM
BIG GREEN TRUCK PIZZA, BBQ LUNCH AT THE TURN & DESSERT STATIONS THROUGHOUT THE COURSE... WE MAY HAVE CANCELED THE DINNER TO STAY WITHIN GUIDELINES, BUT THERE WILL BE PLENTY TO EAT!
*Raffle will be vitually drawn and prizes to be announced on Facebook and via email and delivered to winners following the event.
BOOTHS REPRESENTING EVERY SEGMENT OF THE LOCAL INDUSTRY
If it drives the industry, you'll find it at the Show. Everyone from major manufacturers to innovative new start-ups will be there, so you can see everyone and everything all in one place. Exhibitors will showcase an impressive variety of the latest HVAC/R & Plumbing related products. You will have access to it all, from complete systems to labor saving tools, insurance products, risk management services, duct cleaning, trade software and so much more. With great success last year, the show will again be home to a hands on apprenticeship scholarship competition for the CT Technical High School HVAC Programs.
With limited booth availability (48 Regular Booths and 10 Premium Booths - we anticpate a sell out with the industry's top vendors). This event provides a unique forum designed expressly for the trade community, allowing professionals to get together to share the latest and greatest in products, services and technologies.
DON'T JUST HEAR ABOUT IT… EXPERIENCE IT!
There is always something new to learn at the show... visiting booths and asking questions about new products, the show is designed to help professionals keep current with the changes of the trade.
*Must be a member to golf. However, the show is open to all.
**Must register online in advance.
Golfers will put together their own foursome.
Social Distancing Guidelines to be followed.
Tuesday, Septmeber 29, 2020
Tunxis Country Club
87 Town Farm Road, Farmington, CT
FREE ADMISSION! FREE PARKING!
*Please Note - Golf Availability is open to Contractors and Sponsorsing Associates First (One Foursome per Associate).
CHCC
Agenda
September 29
6:00 AM - 7:30 AM

EXHIBITOR SETUP

8:00 AM - 11:00 AM

TRADE SHOW UNDER PAVILLION

9:30 AM - 2:30 PM

First Shotgun - HVAC Golf Classic

11:00 AM - 4:00 PM

Second Shotgun - HVAC Golf Classic
For More Information: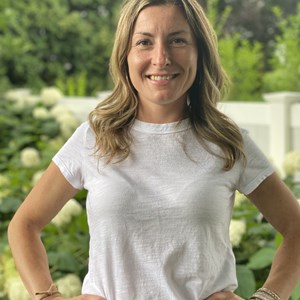 Jennifer Jennings
EVENT CANCELATION POLICY
CHCC's Golf and Trade Show Committee and Board of Directors priority is the health and safety of our staff, members, and community. We are looking forward to hosting our Annual HVAC Golf Classic and Trade Show in a new format, September 29, 2020 at Tunxis Country Club in Farmington, CT. In light of the pandemic and in line with CDC guidelines and State of Connecticut Executive Orders we are working hard to bring you all of the value you're used to through our new format with some modifications. Some of those efforts include open wall / outdoor show, limited attendance time blocks, one way isles, masks and hand sanitizer provided, six feet between booths to allow for social distancing, two shotguns to keep within group sizing, cancelation of the dinner portion this event and adding multiple food trucks and lunch options on the course as well as to go breakfast sandwiches under the show pavilion. All golfers are requested to register as a foursome to select groupings you are comfortable golfing with.
You have multiple options for the cost of your registration in the event of cancelation:
If canceled by the venue and in turn by CHCC due to a change in State of CT orders, a full refund option will be available.
If not canceled by CHCC, the payment amount will be applied as a credit on your account to use for future events. Your registration will be cancelled, and the amount that has been paid towards the registration will be available and applied to our 2021 event.
Donate the registration amount to CHCC's Scholarship Program. If you would like to donate your registration payment, please contact

education@chcca.net

.