Back to Events
CHCC Success Day 2022
Thursday, March 17, 2022
Event Details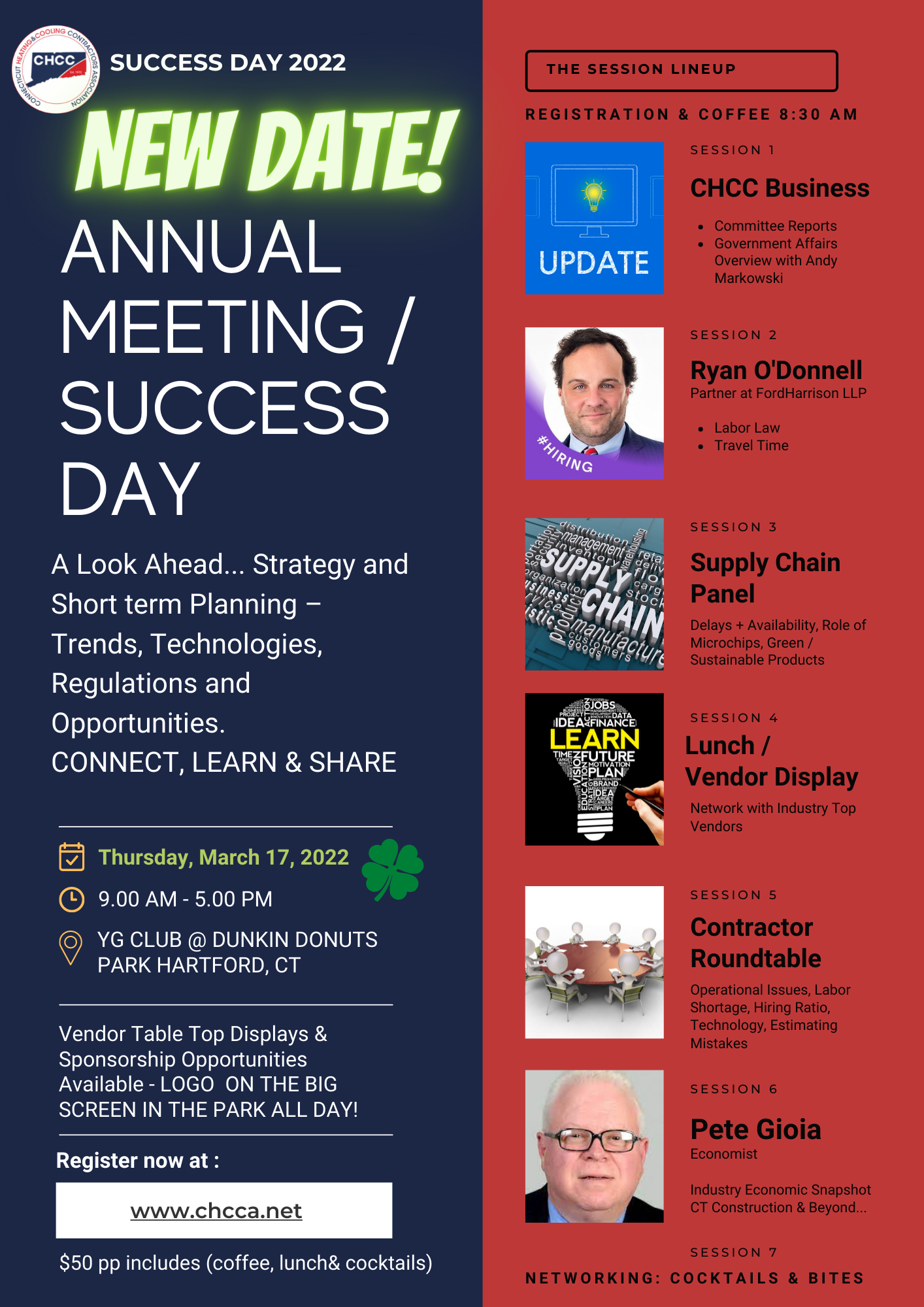 For More Information: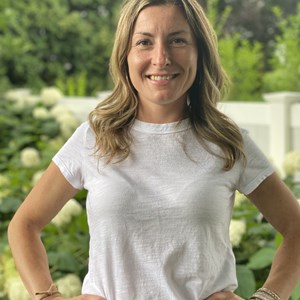 Jennifer Jennings
CHCC SUCCESS DAY
KEEP CALM - IT'S ONLY POSTPONED!
NEW DATE: Thursday, March 17th - SAME TIME, SAME LOCATION, SAME GREAT INFO PACKED DAY!
(Registration / Doors Open at 8:30AM)
9AM - 5PM
YG Club @ Dunkin Donuts Park - Hartford
Our 2022 Annual Meeting will again encompass a full SUCCESS DAY format; a day filled with mini sessions NEW this year - Roundtable discussions on a variety of topics from technology, labor shortage, code changes, apprentice hiring ratio, retirement, service providers. Additionally, a panel format with Supply Chain Q & A, a Labor Law Attorney (Travel Pay), Industry Legislative Overview, OSHA & Vaccines, Economic Forecast with Pete Gioia and more.
In addition to the sessions there will be a limited number of table top displays by our leading industry vendors. If you are interested in exhibiting, please register online by 2/15/2022. If you are a manufacturer or rep and would like to particpate as a Supply Chain Panelist - please reach out to jjennings@chcca.net.
Success Day will also be home to the Tim Davenport Memorial Scholarship Competition where students from the Connecticut Technical High School System will compete on low voltage displays. We are seeking contractor members to be competition proctors.
This is a great educational networking event and we hope to see you there.