Back to Events
2021 Annual Meeting
Thursday, March 4, 2021
Event Details
THURSDAY MARCH 4, 2021
CHCC will have, Pete Gioia, former Economist for the state's largest business organization, CBIA for our Annual Meeting and Economic Outlook, both State and Federal as well as the Economic Effects of the COVID Mitigation and Vaccines - this will take place on Thursday, March 4, 2021.
"For nearly 30 years, Pete has been a great asset to our organization," said CBIA president and CEO Joe Brennan. "His expertise has guided us through important public policy conversations and played a significant role in how we shaped our legislative priorities."
Gioia prior to recent retirement had been with CBIA since 1989. During this time, he managed CBIA's research department, producing over 30 published reports, which provided in-depth economic and policy analysis to CBIA, member companies, elected officials, and more. He was also responsible for tracking Connecticut's economy through surveys on such topics as manufacturing, training needs, information technology, credit availability, small business, business expansion, international trade, and education.
During his tenure with CBIA, he delivered over 200 pieces of testimony to the Connecticut General Assembly and led over 130 major conferences. Gioia also served as economic advisor to Governor M. Jodi Rell.
Join us for our Annual Meeting / Economic Overview Session on March 4th to hear from Economist, Pete Gioia! Cocktails and Bites included. In person tickets are $25 or you could attend virtually for $10. Register today, space is limited!
*If you registred for 2/18 your link will be refreshed and your ticket moved over to 3/4.
For More Information: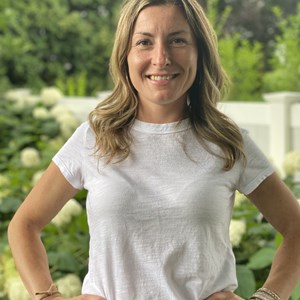 Jennifer Jennings